Contact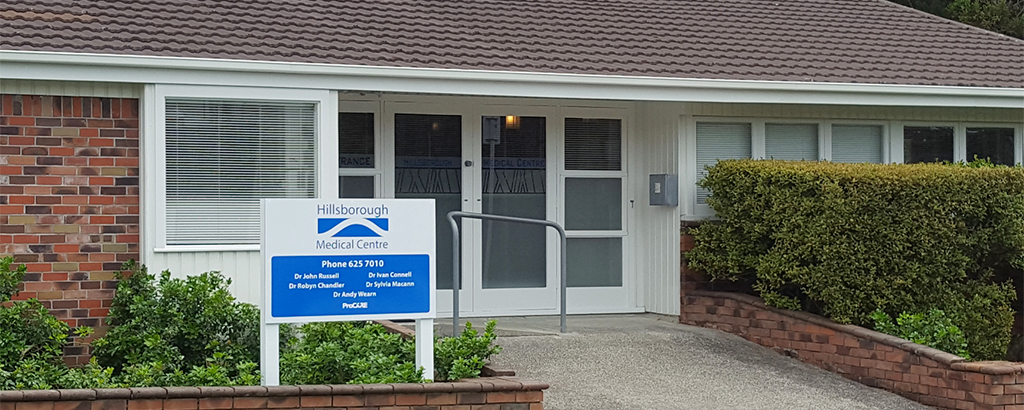 Address
Hillsborough Medical Centre
165 Hillsborough Road
Hillsborough
Auckland 1042
Phone (09) 625 7010

Fax (09) 625 6410
For After Hours Clinics you can attend:

White Cross Ascot 90 Greenlane Rd Remuera 09 520 9555

Opening Hours
Monday 8am - 6pm
Tuesday 8am – 5pm
Wednesday 8am – 5pm
Thursday 8am – 6pm
Friday 8am – 5pm
Saturday Closed
Sunday Closed
Appointments
Call 09 6257010 or Book an online appointment
Standard appointments are scheduled for 15 minute intervals. It is usually only possible to deal with one problem in that time. If you think you will need more time please remember to book a longer appointment, which will incur an extra fee. For long term medical problems it is helpful if you could book 2-3 days ahead. We make every effort to run to time but on occasion unexpected emergencies or a consultation running over time will cause delays.